as you probably know, we're home from india. in fact, we've been to minnesota and back since you last heard from us, but i've been so busy working on my book that i haven't had time to post updates here (expect some updates later in the week).
in the mean time i wanted to share a few things…
a few months ago i was more than a little surprised when i was asked to contribute an essay to be published in the shriver report: a woman's nation changes everything, a study by maria shriver and the center for american progress.
i found a copy of the book in the middle of my mail mountain when we returned from our trip. i had no idea whether or not they planned to use what i wrote, but as i flipped through the book i ended up on page 368 and was thrilled to find my essay.
you can read it here.
i've read a bit of the book and it's great. it appears that you can read most it online, but if you're anything like me, you may want a hardcopy of the thing. if that's the case, you can buy one here.
enough about me.
i wanted to alert you to a couple of events that benefit some great causes, including the liz logelin foundation…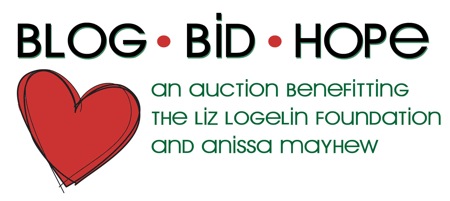 The week of December 7, a group of bloggers, including Buried with Children,Mayhem & Moxie,7 Clown Circus, Scary Mommy, Adventures in Babywearing, The Extraordinary Ordinary, & Mama's Losin' It, will be working together to promote an event entitled, Blog, Bid, Hope. By hosting a three day auction, their goal to raise money on behalf of the Liz Logelin Foundation, as well as Anissa Mayhew, a 35 year old blogger who recently suffered a stroke. The auction will offer a variety of items, including blog designs, accessories, baby gear and art. Do some good over the holiday season and donate to the members of the on-line community who need our support. Because different items will be available for bidding on all seven sites, you are sure to please anyone on your holiday list!
finally, one of my best friends in the whole wide world, anthony downs, has offered to donate a portion of the proceeds from his annual holiday party to the liz logelin foundation.
if you're in the minneapolis area, the following invite is for you:
Join us in celebrating the Holidays by dressing up in your favorite holiday attire. Wear your ugly Christmas sweater, your sweet red/green outfit, or maybe your best Kwanzaa Kaftans. Feel free to bring friends, the invitation is open to all.
Donations will be accepted for The Liz Logelin Foundation and Youth Frontiers. We hope you can join us in supporting these two very worthy causes.
Location: The Local – 931 Nicollet Mall Downtown Minneapolis
Time: Saturday, December 12th 9:00pm
Facebook members can view the event page here: http://www.facebook.com/home.php?#/event.php?eid=166473189314
i wish i could be there.
finally, today is the 7th, so here's my monthly reminder about the liz logelin foundation's 7th on the 7th campaign.
please consider donating
via a network for good:
Donate Now to The Liz Logelin Foundation
via paypal:
more soon…